49 page book dedicated to sustainability cognitive biases
What does the little black book do?
Your handy personal book & team guide to 28+ of the most influential cognitive biases impacting your chances of delivering sustainability innovation & business outcomes the world needs.
Learn which sustainability biases are at play
Allows you to quickly refer to biases as they emerge to mitigate impacts
Easy-to-use & simple to read personal biases smartphone handbook
28+ biases detailed with explanation, results, team impact & practical tips
How does it work?
28 of the most common sustainability related cognitive biases are detailed throughout the book.
Step-by-step guide on how to practically manage cognitive biases.
Digital interactive PDF book to easily skip between biases.
Each bias is briefly explained in simple language.
Typical results and outcomes explained.
Common negative team impacts detailed.
Practical tips and suggestions help you deal with each bias
TIP: Make sure your team has read-up on common cognitive biases and they know the simple step-by-step way of dealing with them when they crop-up.
Interactive digital book to skip between bias types quickly during workshops
How to use the little book?
Use this little black book on your smartphone whenever you are undertaking the innovation process. Best used in workshops, ideation sessions, business modelling, technology provisioning, about to pitch, doing lean startup experiments and more.
Step-by-step
Simply download our FREE little black book PDF on your smartphone, laptop, computer or tablet to refer to.
Familiarize yourself and your full innovation team with each of the 28+ sustainability cognitive biases detailed.
Learn the six simple steps in how to mitigate the impacts of unconscious sustainability related cognitive biases on page 8.
Keep monitoring how unconscious biases are impacting your innovation process at each stage.
Consciously spot them and call them out so that you can mitigate their impacts as a team in order to de-risk your innovation process as much as possible.
FREE Download
The Little Black Book of 28+ Sustainability Cognitive Biases
Your personal guide to cognitive biases & what to do about them.
Download Now!
Feeling inspired?
Are you actively working to transition to sustainable business through innovation?
We love helping large organizations overcome their challenges to the become sustainable business innovators of tomorrow.
Get in touch to see how we can supercharge your sustainability capabilities and impact.
Let's talk!
Subscribe to get our latest FREE tools, methods, playbooks, guides, articles + more
We'd love your feedback
We'd love to hear how you got on from using them in your sustainability workshops and sessions.
Make sure to get in touch to tell us what worked, what you liked and what could be better #feedbackisagift.
Mike Pinder is a cross-industry business innovation expert & consultant, thought leader, author, lecturer & international keynote speaker on innovation. He's driven by using innovation to leave the world a better place than we found it. Mike is a co-founder of Wicked Acceleration Labs (an industry-academia research lab aimed at tackling wicked problems), Member of Board of Advisors at Global Innovation Institute (GInI), & Honorary Practice Fellow at Imperial College London Business School.
Mike consults and leads across innovation strategy, Design Thinking, Lean Start-up, Business Model Innovation in both B2B and B2C, guiding c-level innovation strategy, innovation accelerator design, co-creation, capability programs, academic research, executive education (Exec Ed) university program design, intrapreneurship, digital transformation, sprints & more.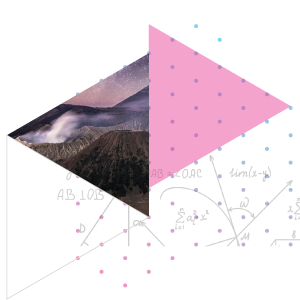 Let's talk!
Reach out below
We'll discuss your specific sustainable business-innovation challenges and what to do about them