Need to generate a broad set of radical and disruptive ideas quickly and effectively on a sustainability business challenge?
Look no further. Check out and download our 52 Sustainability Ideation Cards PDF for FREE. Start delivering sustainable business ideas, fast.
What do they do?
T he cards are designed to help you generate sustainability focused radical and disruptive business ideas to take forwards and test with your key ecosystem stakeholders.
They help you to ideate whilst thinking critically and creatively by asking questions from 4P sustainability lenses:
PEOPLE (Social Desirability)
PLANET (Environmental Necessity)
PROFIT (Economic Viability)
PROGRESS (Technological Feasibility)
How they work?
Each card asks you a challenging WHAT IF? question from a variety of different sustainability lenses, situations, futures and scenarios.
There are 13 different cards per category: PEOPLE, PLANET, PROFIT or PROGRESS, giving you plenty to get inspired from.
Some questions are related to challenges being felt today, whilst others ask questions more related to future challenges.
Each card has clickable links to inspiring case studies, reports, individual companies, #hashtags and working examples.
TIP: Make sure to send-out the 52 Sustainability Ideation Cards PDF to your innovation team to integrate as part of your innovation playbook or sustainable business design toolkit.
How to use them?
The cards are super simple to use within your corporate startup or team (best used in digital form, rather than printing them out on paper).
Step-by-step
Assemble your corporate team or startup in person or remotely.
Place your sustainability challenge or How Might We statement at the center.
Choose a random card and use it to challenge thinking and trigger new ideas.
Capture ALL ideas, both good and bad.
Combine existing ideas to trigger further ideas and concepts.
Select most radical and disruptive ideas to take forward using silent dot-voting.
Create concept cards from your selected ideas.
Feeling inspired?
Are you actively working to transition to sustainable business through innovation?
We love helping large organizations overcome their challenges to the become sustainable business innovators of tomorrow.
Get in touch to see how we can supercharge your sustainability capabilities and impact.
Let's talk!
Download 52 Sustainability Ideation Cards for FREE
Easily generate a range of interesting disruptive and radical ideas quickly and effectively on a sustainability topic or challenge.
Download Now
We'd love your feedback
We'd love to hear how you got on from using them in your sustainability focused ideation workshops and sessions.
Make sure to get in touch to tell us what worked, what you liked and what could be better in the next version. #feedbackisagift
We'd very much appreciate a photo of the sustainability cards in action in your next workshop.
Mike Pinder is a cross-industry business innovation expert & consultant, thought leader, author, lecturer & international keynote speaker on innovation. He's driven by using innovation to leave the world a better place than we found it. Mike is a co-founder of Wicked Acceleration Labs (an industry-academia research lab aimed at tackling wicked problems), Member of Board of Advisors at Global Innovation Institute (GInI), & Honorary Practice Fellow at Imperial College London Business School.
Mike consults and leads across innovation strategy, Design Thinking, Lean Start-up, Business Model Innovation in both B2B and B2C, guiding c-level innovation strategy, innovation accelerator design, co-creation, capability programs, academic research, executive education (Exec Ed) university program design, intrapreneurship, digital transformation, sprints & more.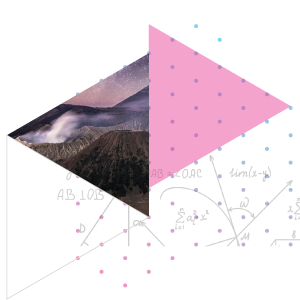 Let's talk!
Reach out below
We'll discuss your specific sustainable business-innovation challenges and what to do about them